IDEATION
Sunday, September 10 following the 2pm matinee
Creating Realities: The Shifting Culture of Understanding What Is True
featuring WGBH contributor and media specialist Dan Kennedy and Northeastern University's Parker Ellen, Ph.D.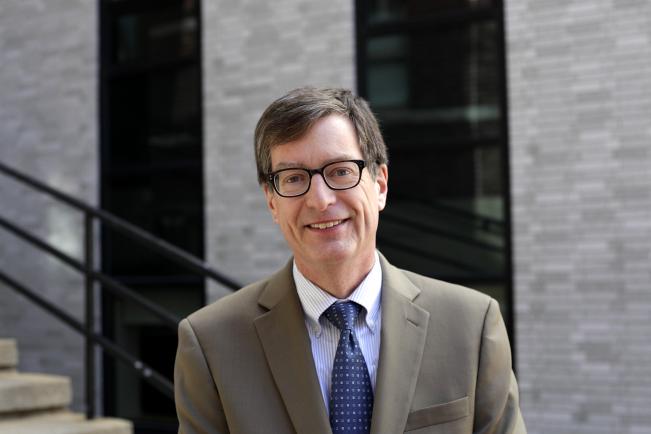 DAN KENNEDY is a nationally known media commentator who writes for WGBHNews.org, the Nieman Journalism Lab and other publications. He is a regular panelist on Beat the Press, an award-winning weekly media roundtable on WGBH-TV. Kennedy teaches news reporting, media ethics and other journalism courses, with an emphasis on how technology is changing the business of news at Northeatern University. In 2016 Kennedy was a Joan Shorenstein Fellow at Harvard's Shorenstein Center on Media, Politics and Public Policy. While at Shorenstein he wrote a paper titled "The Bezos Effect," which tracks the reinvention of The Washington Post as a national digital news organization under the ownership of Amazon founder Jeff Bezos. His paper will be part of a book he is writing with the working title of The Return of the Moguls. His book The Wired City: Reimagining Journalism and Civic Life in the Post-Newspaper Age explores the burgeoning world of online local and regional journalism, focusing on the New Haven Independent, a nonprofit news organization founded in 2005. The Wired City has been favorably reviewed by the Columbia Journalism Review, The Boston Globe and CommonWealth Magazine. A former media columnist for The Guardian and The Boston Phoenix, he is the 2001 recipient of the National Press Club's Arthur Rowse Award for Press Criticism. He is also the author of Little People: Learning to See the World Through My Daughter's Eyes, a memoir about raising a daughter with dwarfism. His blog, Media Nation, tracks issues related to journalism, politics and culture. Kennedy received his bachelor's degree in journalism from Northeastern University and his master's degree in American history from Boston University. From 1979-1988, he was a reporter and editor for the Daily Times Chronicle in Woburn, MA.
PARKER ELLEN, PH.D. is the Assistant Professor of Management and Organizational Development at Northeastern University. Dr. Ellen researches organizational behavior topics related to social influence in organizations. His primary focus areas are leadership and organizational politics, with related interests in accountability and teams. He has taught courses on both organizational behavior and leadership in organizations. Prior to his academic career, Dr. Ellen spent nearly a decade in the consulting engineering industry. During this time, he served in project, office, regional, and firm-wide management roles for a privately held organization with more than fifty offices across the United States. In addition to his primary management roles, he also served as the director of the firm-wide corporate training program for mid-level professionals. Dr. Ellen is an active member of the Academy of Management, Society for Industrial and Organizational Psychology, and Southern Management Association. In addition to reviewing for the annual meetings of each of these organizations, Dr. Ellen serves on the editorial board for the Journal of Leadership and Organizational Studies, and as a regular reviewer for The Leadership Quarterly, Journal of Organizational Behavior and Journal of Business Ethics.